Project-Based Learning (PBL) 3D Model of Coastal Area in Sembulang – Batam City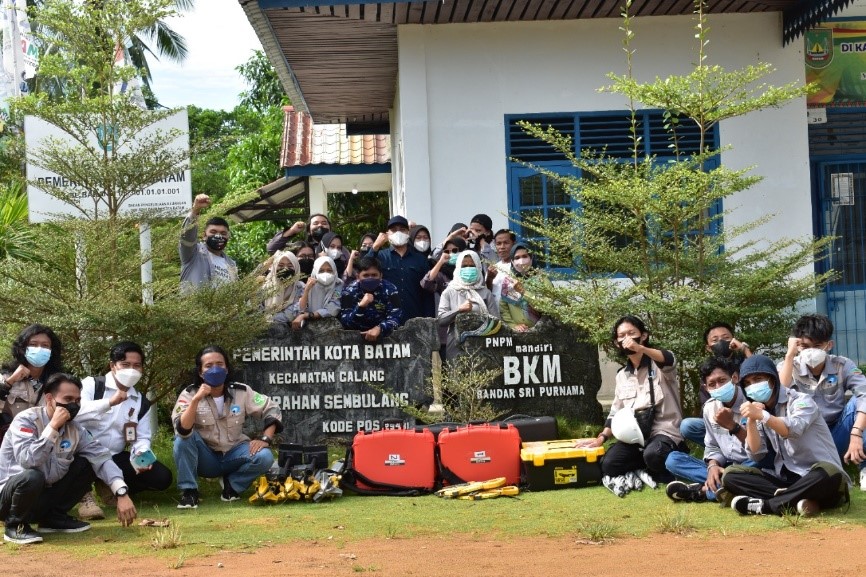 Polibatam Geomatics Engineering Study Program conducts Project-Based Learning (PBL) activities by the Coastal Area 3D Model PBL team consisting of lecturers, laboratory assistant meaning Pranata Laboran Pendidikan (PLP), and 19 students. This field activity was carried out by the PBL team consisting of Arif Roziqin (Lecturer/Project Manager), Oktavianto Gustin (Lecturer), Rizki Widi Pratama, and Muhammad Ghazali (PLP). The PBL team of students are Steven Hutabarat, Pipin Riyansyah, Dave Anatolive, David Charly Sihotang, Bahara Paulus Razoki Samosir, Niken Olivia, Veronika Stevany Siregar, Tengku Adina, Stefani Aneta Nika Sitio, Muhammad Islam Al Fithrah, Dede Tyo Junaika, Anugerah Dewa Niti Saputra, Rizky Pernadi, Nor Ilyasa, Rizky Amelia, Putri Nadia, Febri Liana Aritonang, Melia Zahrani, and Adinda Syahrani.
This PBL activity began at the beginning of the Even Semester of the 2021-2022 Academic Year which was divided into several phases starting from the preparation phase, the data acquisition field phase, and the post-field phase, namely data processing, thematic map making, and reporting. PBL field activities were carried out on March 16-17, 2022, located in the Sembulang Coastal Area, Galang District, Batam City. The next phase until the end of the even semester is processing aerial photo data, making thematic maps, and reporting. Aerial photo acquisition using DJI Phantom 4 RTK, while data processing using Agisoft software. The processing results obtained are Digital Elevation Model (DEM), Digital Surface Model (DSM), Orthofoto, and 3D Model.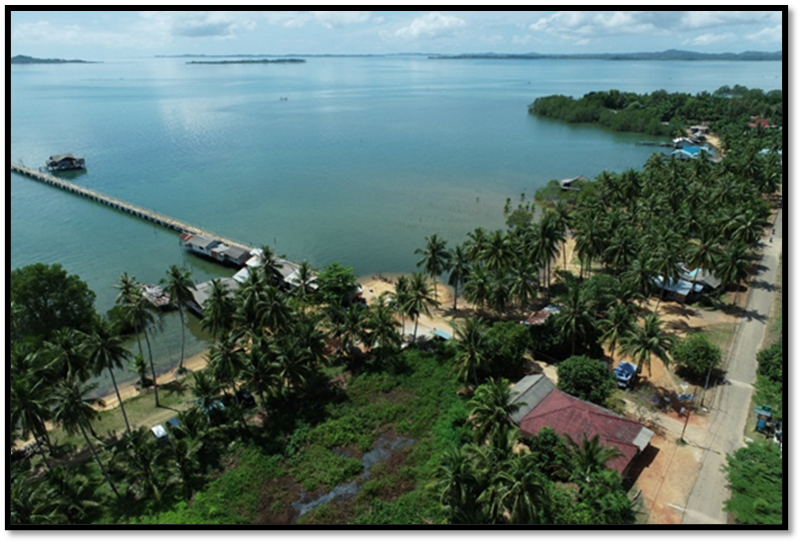 The selection of the location in Sembulang aims to see the dynamics and processes that occur in the coastal area. In addition, the coast is a potential location for tourism activities because there are ecosystems and organisms that if managed properly can be used as tourist objects. Later, a Tourist Map for the Sembulang Coastal Area will be produced. Various other thematic maps can also be produced to be used as a basis or consideration for development in coastal areas.
Through the implementation of this PBL activity, students are invited to learn by experiencing real projects in the field. In this PBL 3D Modeling of Coastal Areas, the results of aerial photography from drones are used as base maps to create various thematic map products. With the various thematic maps produced, it is hoped that they can be taken into account in making decisions for development in the Sembulang area. The PBL 3D Model Coastal Area team hopes that this activity will be useful for all parties, both from lecturers, PLP and students for learning purposes as well as from stakeholders and the Sembulang community for regional development purposes.