International Student Admission
This process for non-Indonesian citizen to seek admission into regular study program in Politeknik Negeri Batam. Admission of international student is subject to the the faculty's admission criteria.
REQUIREMENT
Candidates with good academic competence which proven by high academic merit are able to get the admission. The application should be applied directly to Office of International Affairs of Politeknik Negeri Batam by submitting a set of necessary documents below:
Motivation Letter (minimum 500 words);
Admission Form;
Recommendation/nomination letter from home institution/school/university;
Diplomas;
Academic records;
Photo;
Curriculum Vitae (resume/personal data);
Color scan of passport that showing applicant's photo and data (Minimum validity of passport is 18 month);
Health certificate from a doctor;
Personal statement letter;
The letter of financial support (only for self-funding candidate);
IELTS/TOEFL/TOEIC certificate.
Please download the admission form, financial guarantee statement, and personal statement letter via link: https://bit.ly/admissionpolibatam
All of the requirement should be written in English. Please scan and send the requirement to [email protected] with email subject:
"Polibatam Admisisson_(full name)_(origin country)"
Please send also the hard copy of all documents to:
Kindly contact our Office of International Affairs email or phone +62778-469856 Ext. 1075 for further information.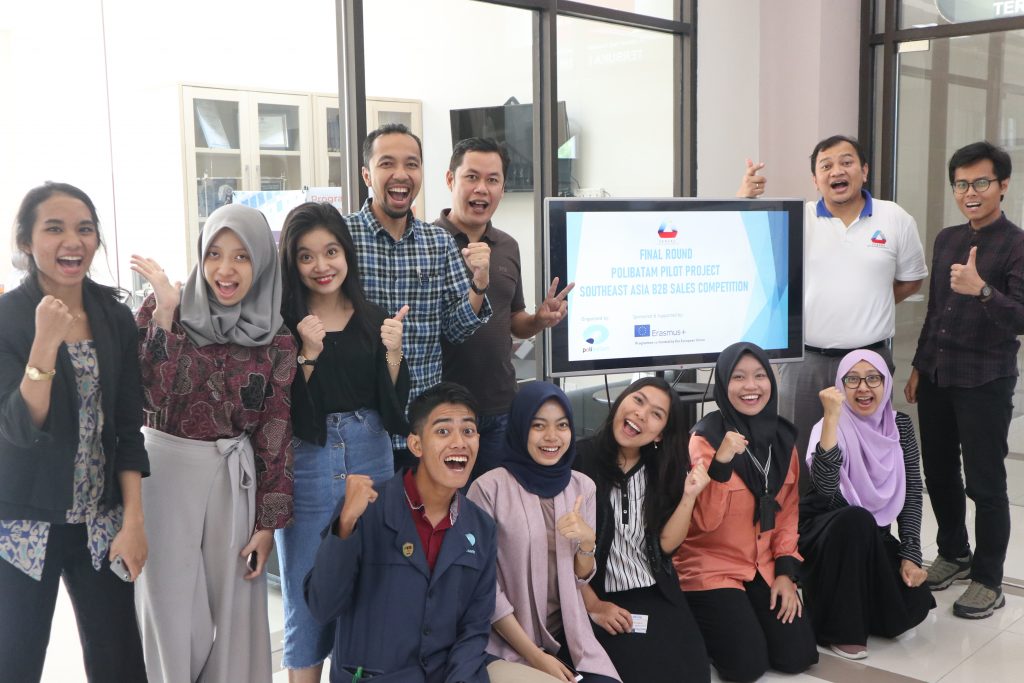 Visa & Immigration
Foreign students who interest to study in Indonesia are suggested to apply a visa after receiving a Letter of Acceptance from Politeknik Negeri Batam. Before applying for a visa, student should get a study permit issued by the Ministry of Education and Culture of the Republic of Indonesia.
The following picture should help you to go through the Visa process.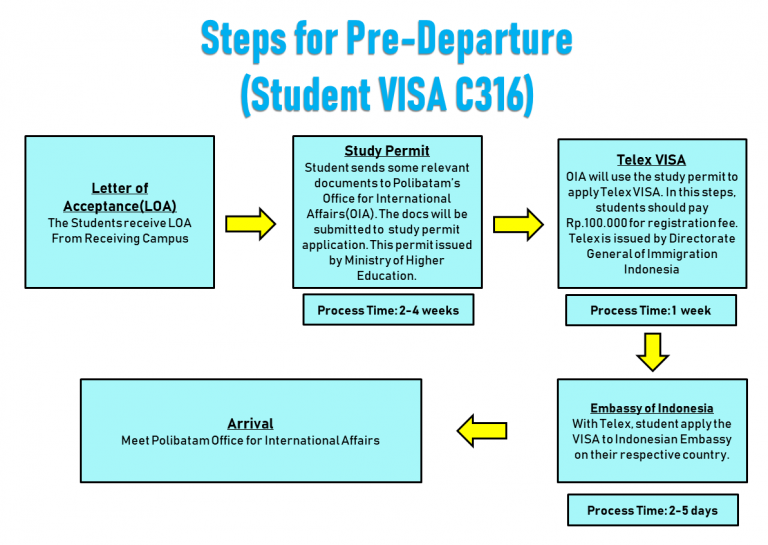 Details of immigration arrangement on pre-departure and after arrival are free to access on this link: Immigration Guidance 2019 (Download Link)
CONTACT
Office for International Affairs (OIA)
Phone/Fax : +62778-469856 / +62778-463620
Email : [email protected]
Office International Affairs
Get in touch with us for Polibatam's information inquiries and partnerships in education, industry or research.