Polibatam Technopreneur Center Building Ready to Produce Project-Based Learning (PBL) Products from Industrial Partners and the Business World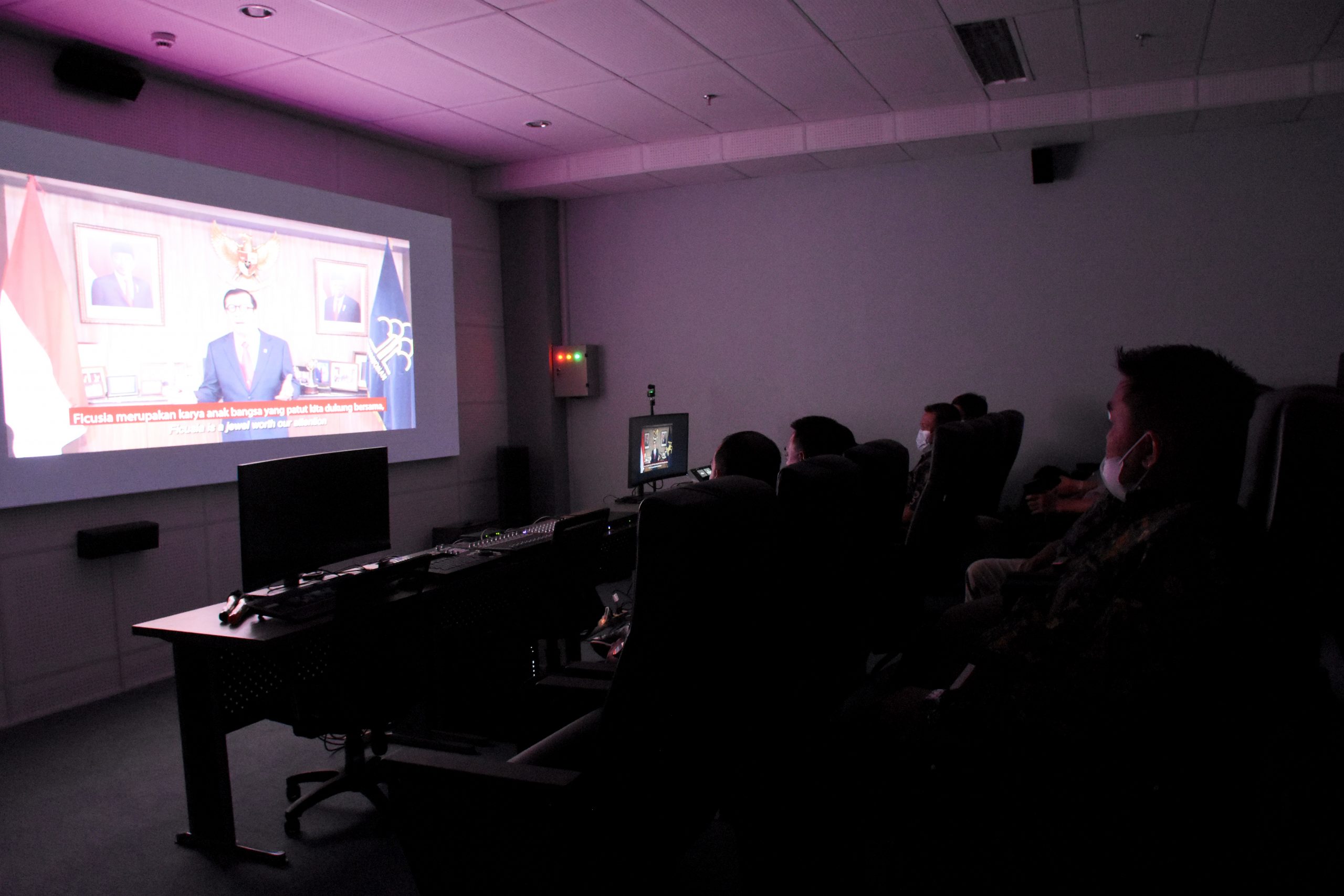 NEWS- The Polibatam Technopreneur Center building, which was inaugurated by the Director General of Vocational Education at the Ministry of Education and Culture on Monday, March 21, 2022, has contributed well in producing products with the Project-Based Learning (PBL) system and collaborating with industrial partners and the business world.
The product or work that has been launched is the animated film Batik Girl Series, Episode 1: Ficusia which is a collaboration film from the Politeknik Negeri Batam together with the Cinderella Indonesia Foundation and the Second Chance Foundation. This film conveys a message to the younger generation about the dangers of drugs which is conveyed in a fantasy way through the media of animated films.
This Batik Girl Series is the result of learning activities at Polibatam packaged in Project-Based Learning which involves as many as 69 students across majors, i.e., from Animation, Multimedia and Network Study Programs, Cyber Security Engineering, Accounting, Business Administration, and Managerial Accounting.
The making of this film is also supported by the Australian Government through the Alumni Grant Scheme (AGS) program which is administered by the Australia Awards in Indonesia. Apart from campaigning against drugs, it is also hoped to introduce Indonesia in Australia. Of course, it also strengthens relations between Indonesia and Australia. Batik Girl Series Movies: Ficusia, was made in Indonesian with English subtitles.
Currently, many Project-Based Learning (PBL) collaborate with industrial partners and the business world or government agencies in the city of Batam, Riau Islands Province, and abroad, which Polibatam students are undertaking. The atmosphere of the Polibatam Technopreneur Center building has an attractive and contemporary design that provides a comfortable atmosphere for students in working on the project.
For industrial and business partners who want to collaborate or cooperate with Polibatam to solve various problems that exist in the industry or agency, please contact the SHILAU Polibatam section at +62 813-1660-0400,
Fax: +62-778-463620,
Email : [email protected]
Website: https://shilau.polibatam.ac.id
#Polibatam #PBL #Technopreneur