Polibatam Students with the Cinderella Indonesia Foundation are Back to Actively Educating the Covid-19 Health Protocols and Distributing Batik Masks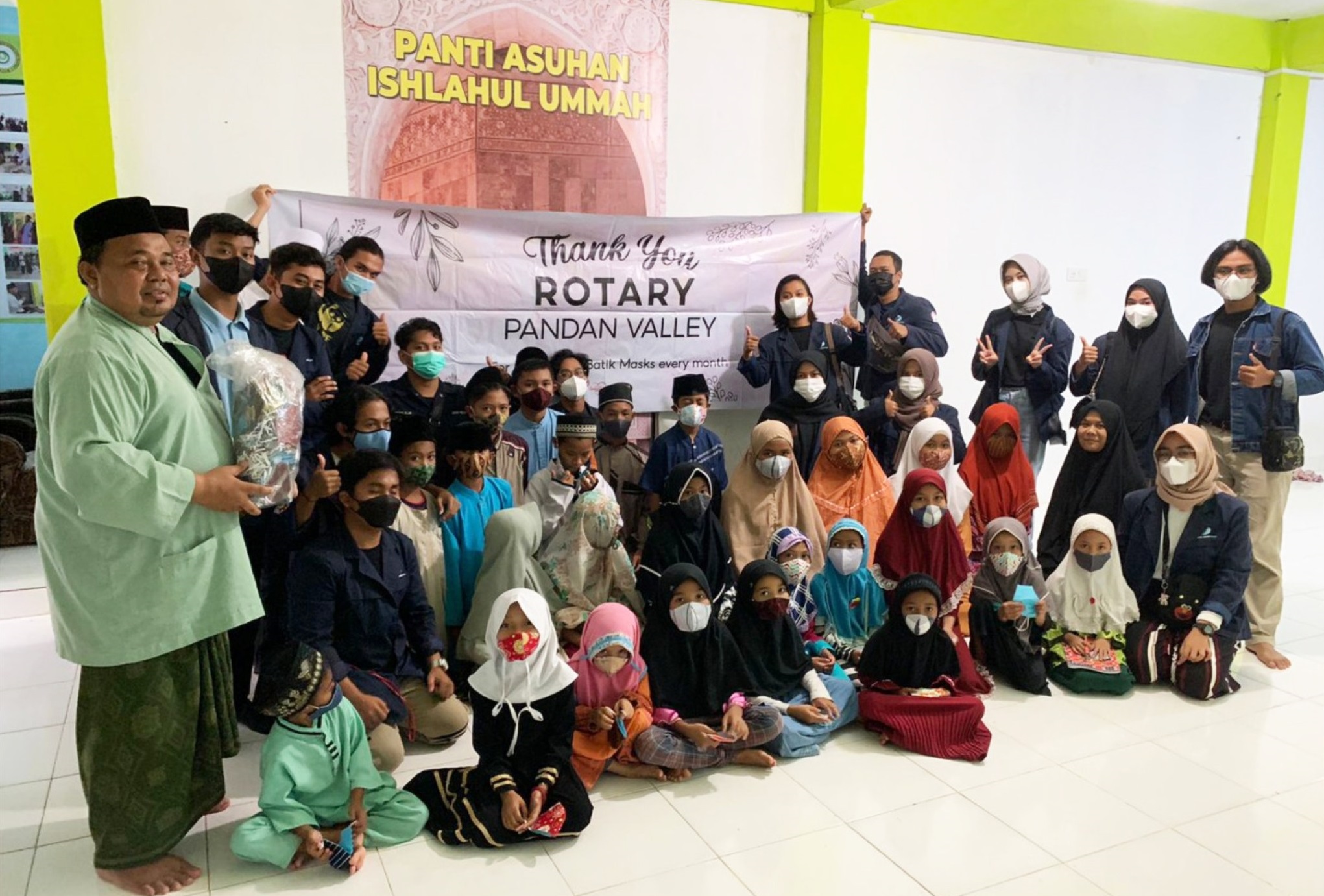 NEWS-Polibatam students are again actively involved in conducting health education and Covid-19 protocols as well as distributing batik masks produced by residents of Batam correctional facility (meaning Lembaga Pemasyarakatan) to school students, street children, and children from underprivileged families. The target of this project is to produce as many as 7000 masks for 7 months. The production of this mask is a social project as a result of collaboration between the Cinderella Indonesia Foundation, the Rotary Club of Pandan Valley Singapore, and students who are members of Polibatam Volunteers.
The third distribution, which was coordinated by Polibatam students, was carried out at the Ishlahul Ummah Orphanage. A total of 150 masks were distributed free of charge so that the children could take better care of themselves with one of the Covid-19 protocols, wearing masks. Hopefully, this activity can reduce the spread of the Covid-19 virus and can empower the inmates in Batam correctional facility.
#Polibatam #PolibatamPublicRelation #CinderellaIndonesia #BatikMask #