Polibatam Public Relations Participates in Public Relations Gathering and Vocational Publication 2023: Let's Convey Good Messages and Success Stories of Freedom Learning Program Recipients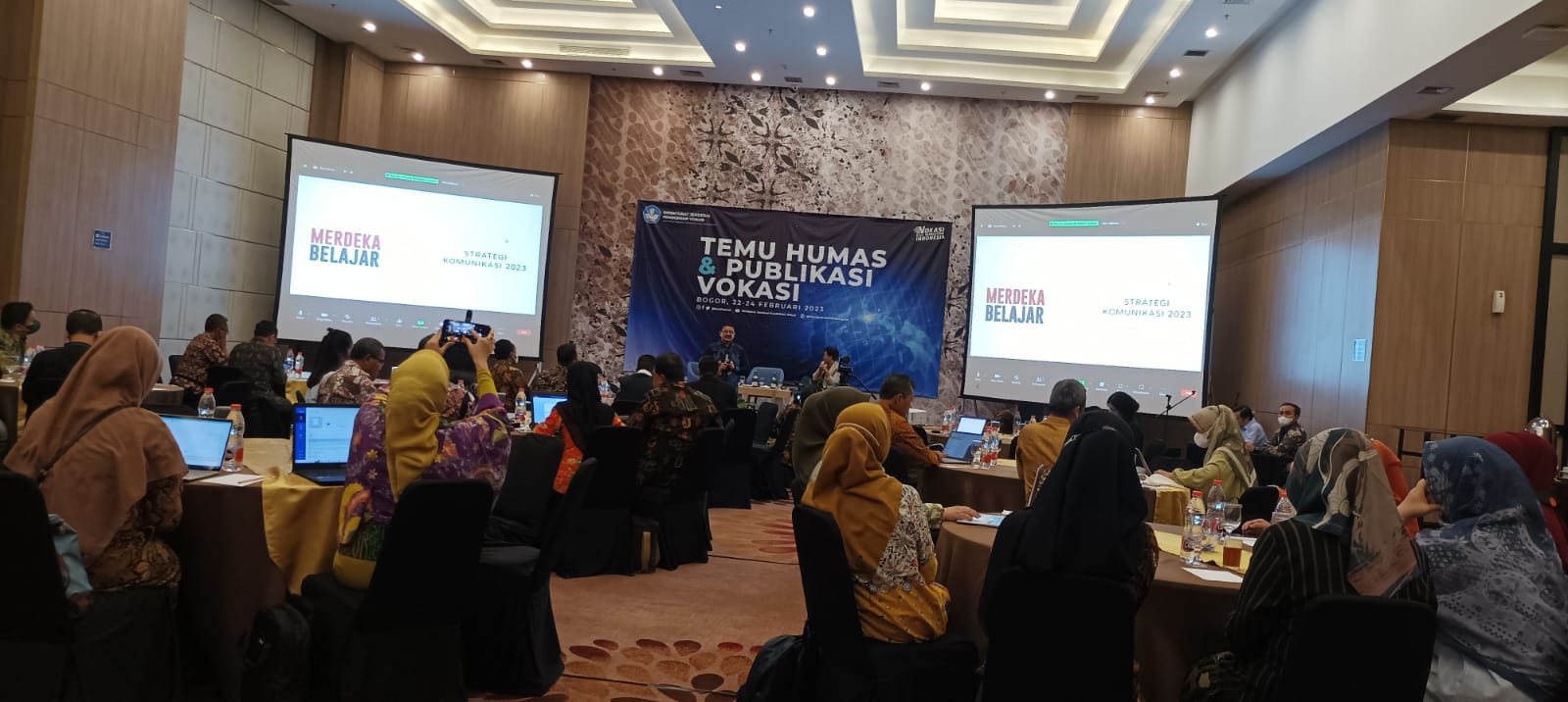 POLIBATAM – Public Relations of Politeknik Negeri Batam (Polibatam) was also present at the 2023 Vocational Public Relations and Publication Gathering which was held by the Directorate General of Vocational Education of the Ministry of Education, Culture, Research and Technology (Kemendikbudristek) entitled "Making Vocational Studies Become a Topic for Courses in Public Spaces" on 22-24 February 2023 in Bogor. The event was opened by the Director General of Vocational Studies, Kiki Yuliati.
"We as public relations in the current era, just working well is not enough, but we must convey our successes so that people know about our performance," said Kiki.
There is a need to increase awareness of vocational education in order to increase public interest in vocational education. Presidential Regulation Number 68 of 2022 concerning the Revitalization of Vocational Education and Vocational Training as well as the various changes that are occurring in society and the workplace at this time can be the right momentum for vocational education to roll out various good stories through various information channels so that vocational discourse becomes a discourse in public spaces as well increase public awareness.
The momentum of the revitalization of vocational education and training should be captured to spark vocational discourse in the public sphere. Various programs will be offered through the revitalization of vocational education and training. There may be many vocational education innovations that will be born through the revitalization of vocational education and training.
Meanwhile, Eko Ardiyanto from the IDN Times said that so far, positive or good news regarding vocational education, such as developments and good practices of vocational education in Indonesia and benefits of vocational education, has not appeared much in the media. Eko also reminded that times have changed, from print media to videos. Therefore, Eko suggested that content related to good practices and success stories of vocational alumni should be further strengthened through various channels.
"Fill the social media with positive stories related to vocational education so that people will be literate and aware of vocational education," said Eko.
With this event, it is hoped that Public Relations will be able to provide content about the successes or success stories of independent learning programs that students and the public have enjoyed. The good news from the recipients of the Merdeka Belajar programs at vocational education or polytechnics must be communicated to the public so that more and more people will know the advantages of studying at vocational campuses or polytechnics.
Greetings Polibatam.
#Polibatam #PublicRelation #Vocation #Polytechnics