Polibatam Logistics Study Program as a Benchmarking Destination for SMK N 1 Tanjungpinang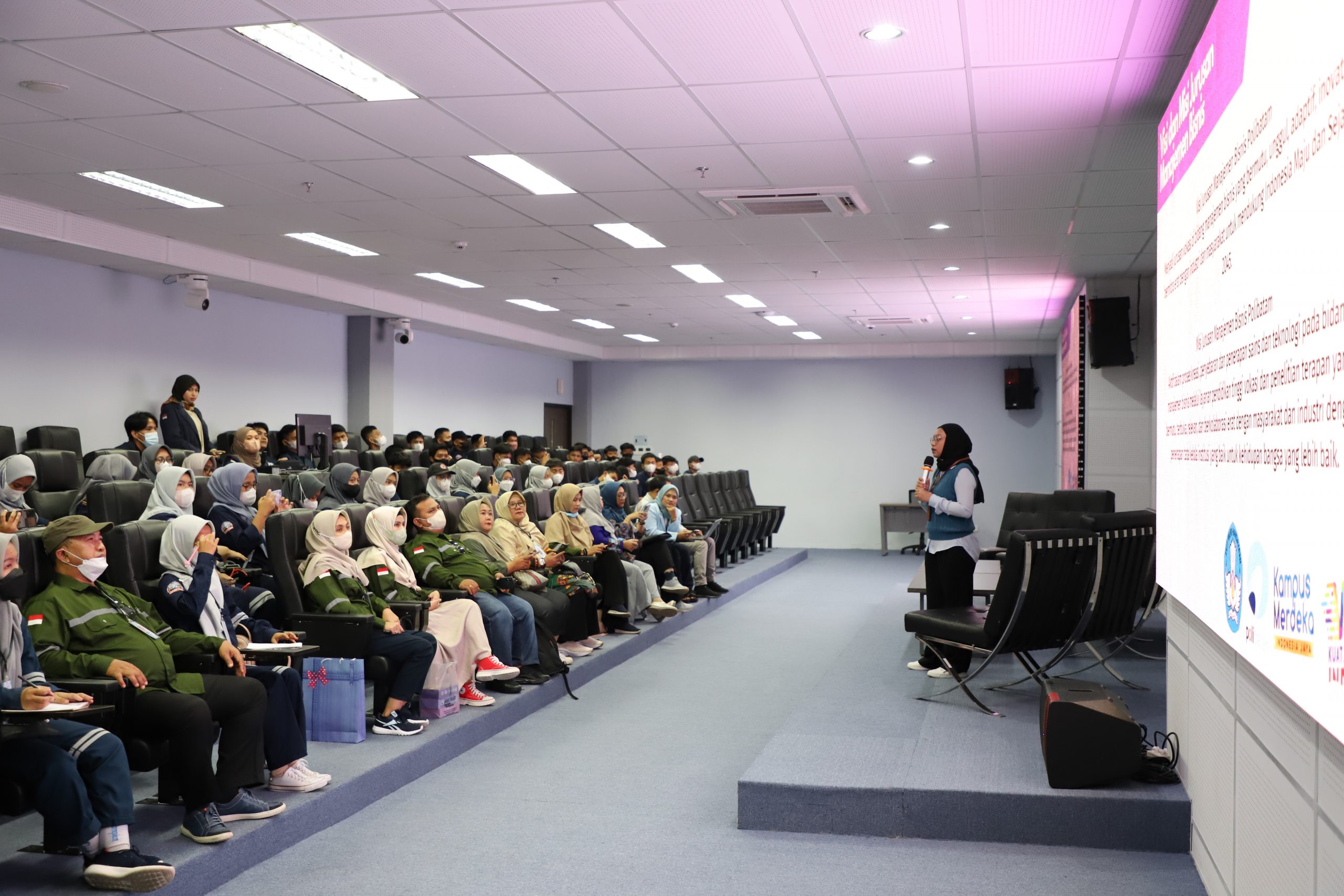 POLIBATAM – As a vocational education, the Polibatam D4 Logistics study program is equipped with facilities and infrastructure with a nice layout and clean. The Techno building is one of the favorite places for students to practice learning (PBL). This greatly influences the interest in learning and the interest of SMK students to continue studying at the Polibatam campus.
The Principal of SMK N 1 Tanjungpinang, Ms. Delisbeth said "we visited Polibatam to see the students' Practical Learning Process (PBL) and see the facilities and infrastructure of the Technopreneur Center Building".
"The Logistics Department at SMK N 1 Tanjungpinang is linear with the Logistics Study Program at Polibatam. It's cool that D4 vocational education is the main choice for industries in Batam and in Jakarta," said Ms. Delisbeth.
This activity was welcomed by Ms. Arniati, the Head of the Business Management Department together with the Business Management lecturers, presenting the Logistics Study Program and D2 Goods Distribution. The activity ended with a student question and answer session with the lecturers.
In addition to the discussion session, students and teachers also took part in a campus tour to see various facilities at the Department of Business Management, at Logistics and International Trade Professions, as well as the facilities in the Polibatam Technopreneur Center building.
#Polibatam #SMKN1Tanjungpinang #Vocation #Logistics