Polibatam Business Administration Study Program Holds Beauty Class Activity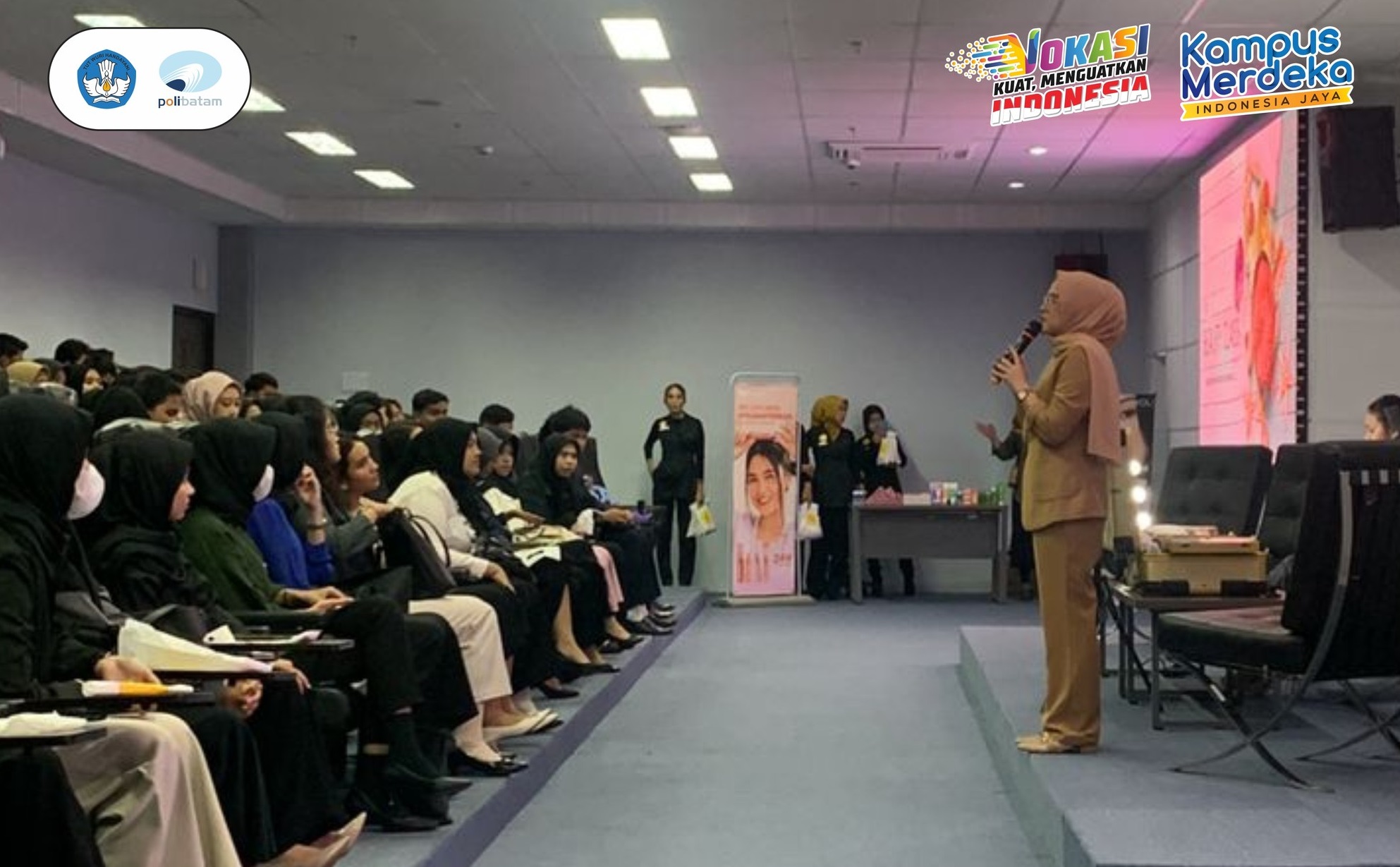 POLIBATAM-Business Administration Study Program held a Beauty Class activity, a Secretariat practicum session on Monday, May 22, 2023. Beauty Class itself is part of the secretarial practicum in office management. This course is taught by 3 (three) lecturers: Rahmat Hidayat, S.AB, M.AB., Maryani Septiana, S.Sos., M.Hum., and Riza Khusniah, STr.AB.
This activity took place at the Technopreneur Building, 3rd Floor, Large Studio Room for 1 full day. This activity consists of 3 sessions: the morning session, the afternoon session, and the evening session. The morning session starts at 09.00-11.00 WIB, the afternoon session at 14.00-16.00 WIB, and the evening session from 19.00 to 21.00 WIB. This activity was attended by 293 students who were divided into 2 presentations. The resource person who gave the presentation was a Make Up Artist, Widi Utama, who is well known in Batam and is an alumnus of the 2014 class of the Business Administration study program.
In addition, the agenda also featured models and several Professional Make Up assistants from the YOU brand. The first presentation activity was training and explaining Make Up to female students. Widi practices his skills directly on models and provides input on making good and attractive makeup. Then, the students were given training on Grooming. Grooming is a person's appearance, i.e. how to dress, speak, and manners, including how to shake hands, sit, stand, and walk.
The activity went smoothly, and the students enthusiastically participated in it. In addition, they are given YOU Make Up to do Make Up practice directly. The three activity sessions ran smoothly without any problems. Apart from the Beauty Class, the practicum session for the Business Administration study program students in this course is Table Manner which will be held in June. The secretarial course is given in the second semester as a basis for office management education.
Greetings Polibatam.
#Polibatam #BusinessAdministration #BeautyClass