Fauzan Azim, Polibatam Mechatronic Engineering Student Achieved 2nd Place in the National Selection of Asean Skill Competition XIII 2022, Represents Indonesia at the ASC International 2023 event in Singapore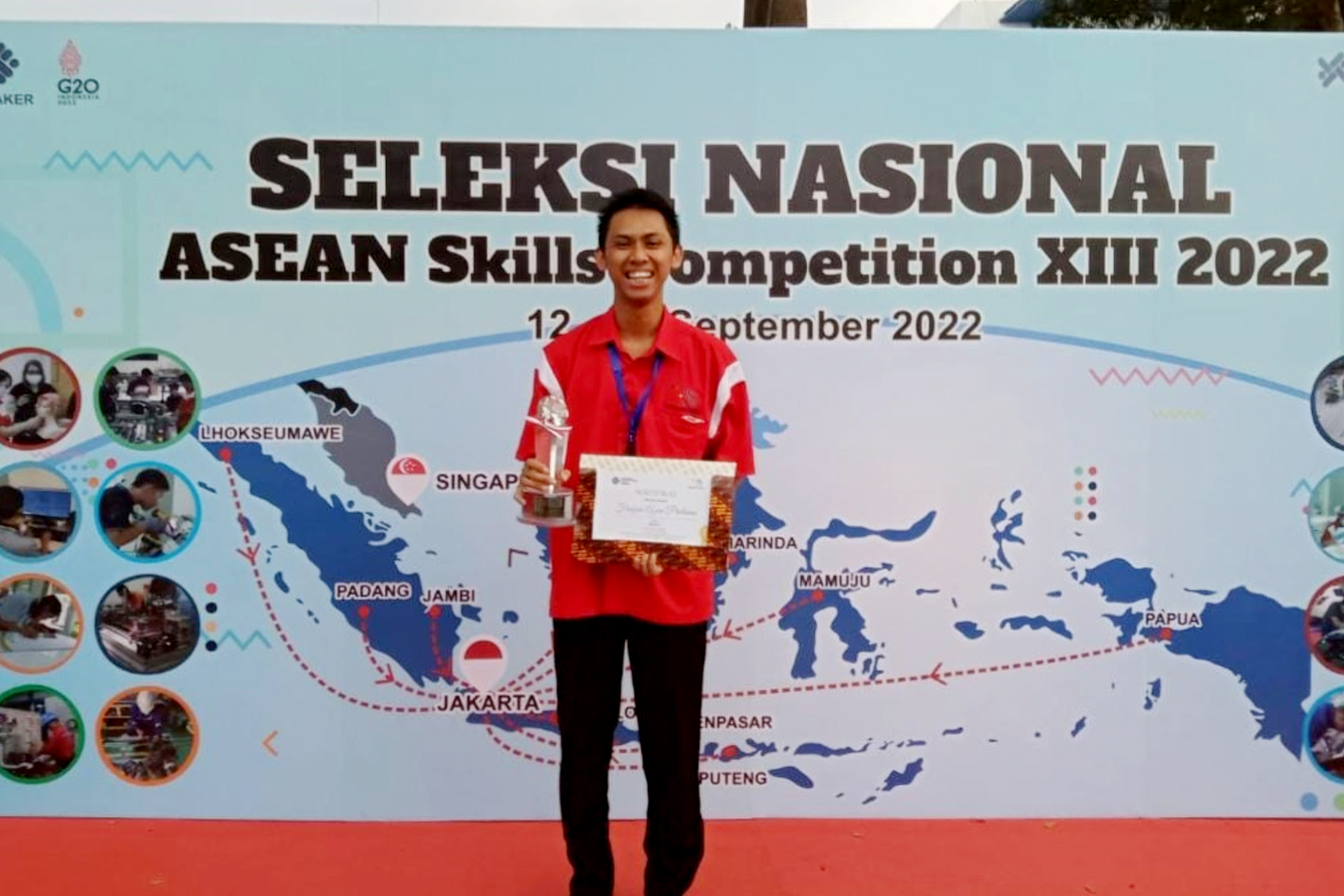 ACHIEVEMENT – Batam State Polytechnic (Polibatam) represented by Fauzan Azim, won 2nd place in the national selection of Asean Skill Competition (ASC) XIII 2022 organized by the Ministry of Labour.
This event was held at SMK N 1 Batam, Riau Islands on September 12, 2022. The regional selection was carried out using the Blended and Online method with a total of 294 participants. Fauzan Azim will represent Indonesia at the ASC International 2023 Singapore.
ASC was initiated in 1993 at the ILO/APSDEP meeting in Japan where it was agreed to hold a biennial skills competition among ASEAN member countries. ASC seeks to reward skilled youth in the Southeast Asia region. ASEAN member countries take turns hosting the biennial WorldSkills ASEAN Competition, with Singapore hosting in 2023.
ASC is the implementation of an agreement between the Labour Ministers (10th ASEAN Labour Ministers in Singapore in 1994) on a biennial skills competition between ASEAN member countries. ASC is an ASEAN-level skills competition, as a pathway to Worldskills Competitions (WSC).
The entire academic community of Politeknik Negeri Batam campus congratulates Fauzan Azim, a Mechatronic Engineering student, who has made Polibatam, Batam City, and Riau Islands Province proud. Please pray for your blessing so that the ASC International 2023 event in Singapore can make Indonesia proud.
Greetings Polibatam…
#Polibatam #Indonesia #ASEAN #ASCXIII2022 #WSC