The Success of Politeknik Negeri Batam Vocational Show 2022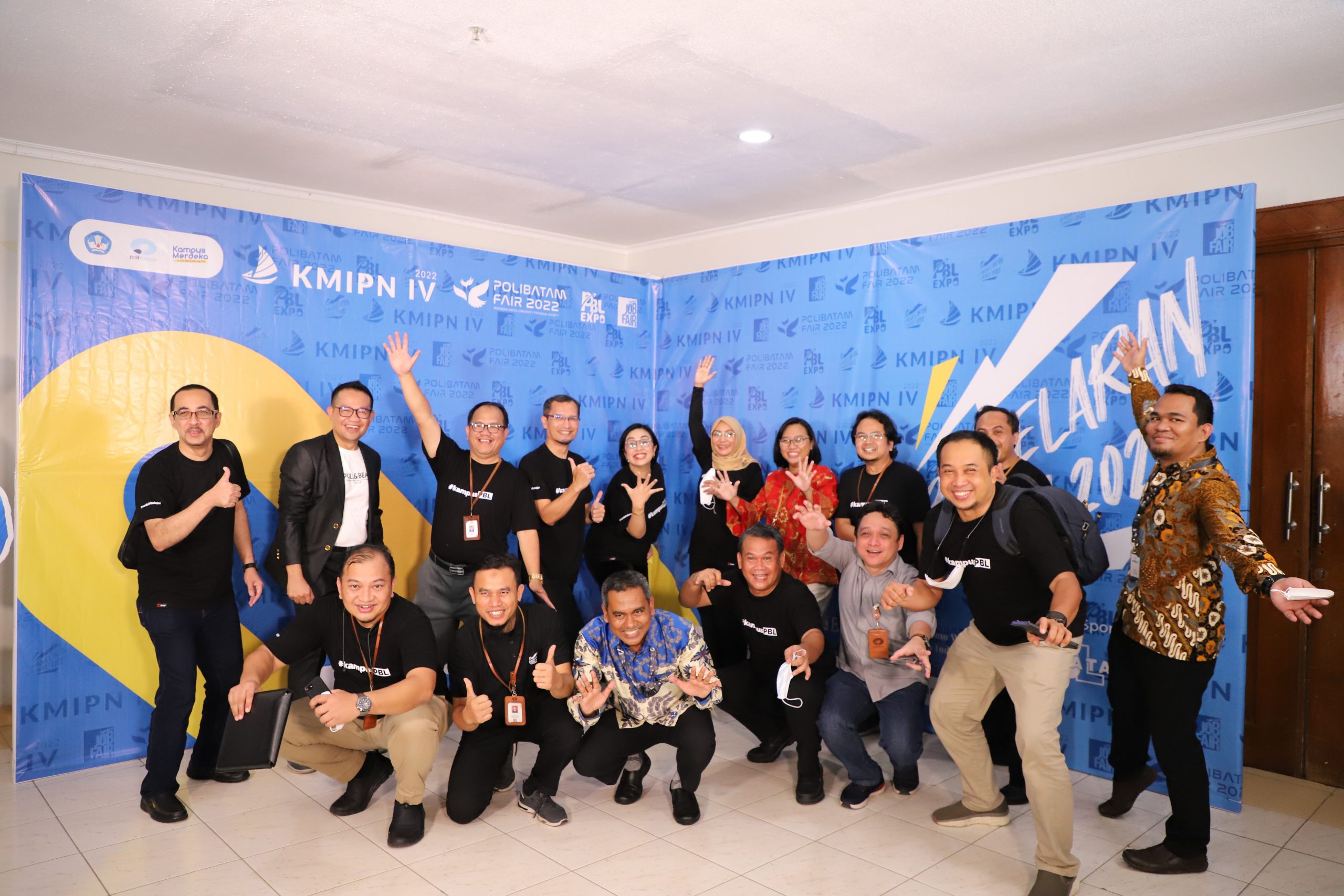 NEWS-Vocational Show 2022 becomes a forum for Polytechnic students throughout Indonesia in the field of informatics to compete through the 4th National Polytechnic Informatics Student Competition or Kompetisi Mahasiswa Informatika Politeknik Nasional (KMIPN) where Politeknik Negeri Batam (Polibatam) is the host of the event. With 8 competition categories and followed by 115 finalists from 26 National Polytechnics throughout Indonesia, the 4th KMIPN is titled "Indonesia is Getting More Competent in Informatics" in harmony with the superior HR program from the President of the Republic of Indonesia.
Another activity in the vocational show is PBL Expo. These activities are able to add insight in technological developments through exhibitions of products that have been created. This workshop and PBL Expo is the 2nd year that Polibatam has held, with 104 participating teams consisting of Polibatam students.
Meanwhile, connecting the Industry with job seekers, especially students and alumni from Polibatam, is the goal of the Job Fair. This Job Fair was followed by industry, i.e., PT. Sumitomo, Panasonic Industrial Devices, Simatelex, and others. Whilst the last activity that attracted high school/vocational high school students throughout the Riau Islands Province was the competition activities at the Polibatam Fair.
This activity took place from Tuesday to Wednesday, August 2-03 2022 in the Politeknik Negeri Batam area. This activity was also attended by the Director General of Vocational Higher Education, Ministry of Education, Culture, Research and Technology, Kiki Yulianti as the opening act for the 2022 Vocational Show. Polibatam was attended by the Director, Deputy Directors, and Polibatam lecturers.
"Thank you for the efforts and dedication of all leaders of the Polytechnics, industrial partners, the business world, and other parties who contributed to this event. Many extraordinary and good works of the Polytechnics have not been widely known to the public. Keep up the good work and do your best." said Kiki.
Vocational Show 2022, sponsored by PT. Matahari Technologi Jaya, PT. Sumitomo Wiring System Batam, Polibatam Alumni Association (IA Polbat), Bank BNI Batam, PT. Anugrah Pratama, PT. Air Mas Batam Jaya, and PT. BIAS Solar Technology.
#Polibatam #VocationalShow2022 #Vocation #PBL #KMIPN4