The Inaugural Lecture of Program Studi Program Profesi Insinyur (PS PPI) at Polibatam Campus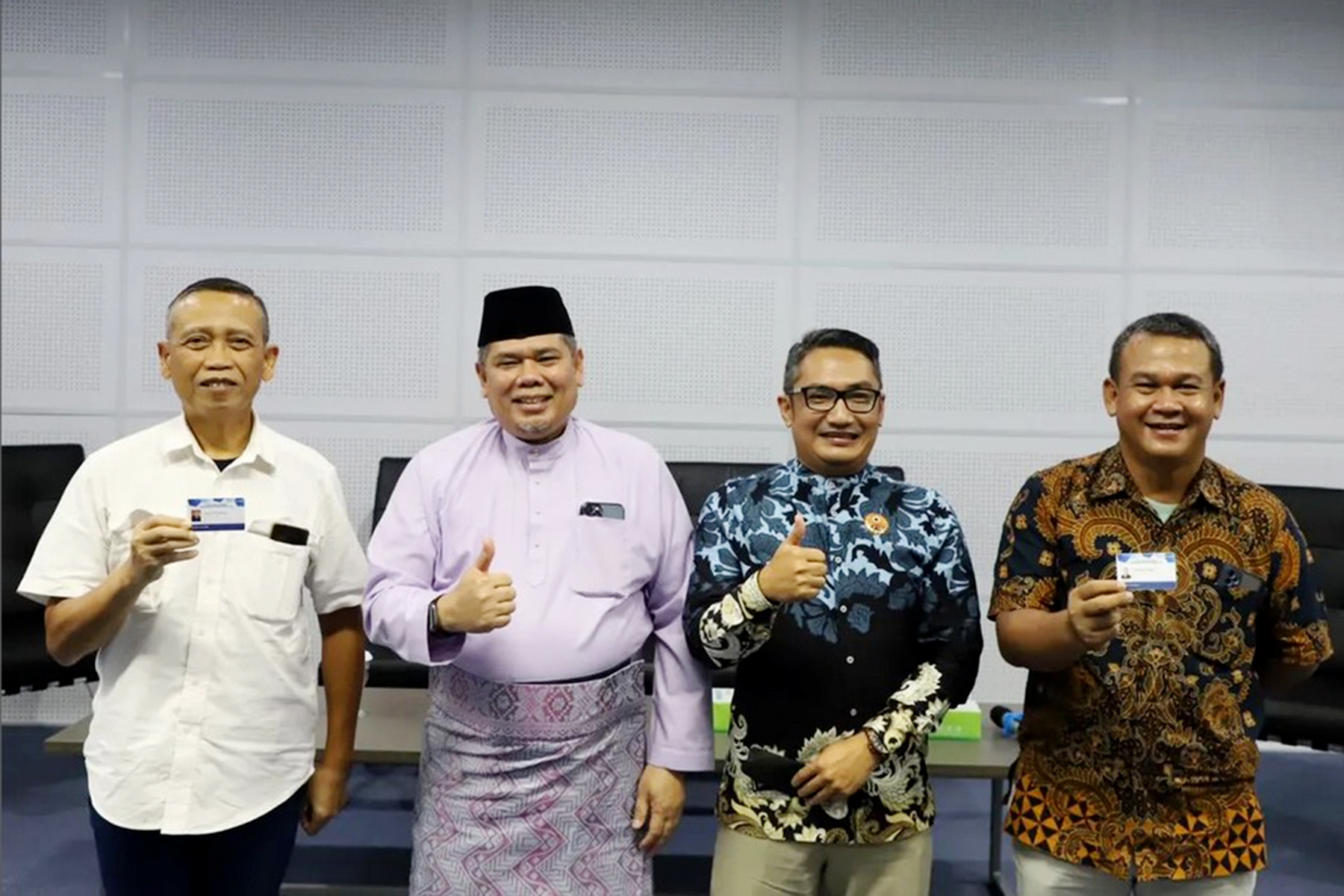 NEWS-The inaugural lecture of the Polibatam Professional Engineer Study Program/Program Studi Profesi Insinyur (PS PPI) was held on Wednesday, September 21, 2022. In this first batch, there were 57 Polibatam PSPPI students including the Director of Polibatam, Uuf Brajawidagda, Ph.D., and Priyono Eko Sanyoto, Ph.D., DEA.
The inaugural lecture was given by the Assistant for Government and People's Welfare of the Batam Regional Secretariat, Yusfa Hendri. The Professional Engineer Study Program was realized because of the support from the Ministry of Education and Culture, Research, and Technology; and the Indonesian Engineers Association including the central board, the Riau Islands region board, and the Batam branch. On this occasion, the General Chairperson of the Batam PII branch management was also present.
The professional engineer program is one of the seven professional fields stipulated in the Decree of the Minister of Education and Culture of the Republic of Indonesia number 036/U/1993, Law No. 12 of 2012 concerning Higher Education, Presidential Decree No. 8 of 2012 concerning KKNI, Law No. No. 11 of 2014 concerning Engineering, Permenristekdikti No. 35 of 2016 concerning PSPPI, and PP No. 25 of 2019 concerning Engineering.
Engineering is a technical activity using expertise and skill based on the mastery of science and technology to increase added value and usability in a sustainable manner by paying attention to safety, health, benefit, as well as community welfare, and environmental sustainability.
According to Law Number 11 of 2014, an engineer is someone who has a professional degree in the field of engineering. The Engineer Profession Program/Program Profesi insinyur (PPI) is a higher education program after the undergraduate program to build engineering competencies.
Engineer is someone who has a professional degree in the field of Engineering. Polibatam PSPPI is here to help accelerate professional engineers in the Riau Islands Province in order to maintain the sovereignty and dignity of the nation in the field of engineering.
#Polibatam #PSPPI #Engineering #Vocation