PPKS Competition "Stop Violence and Harassment on Campus"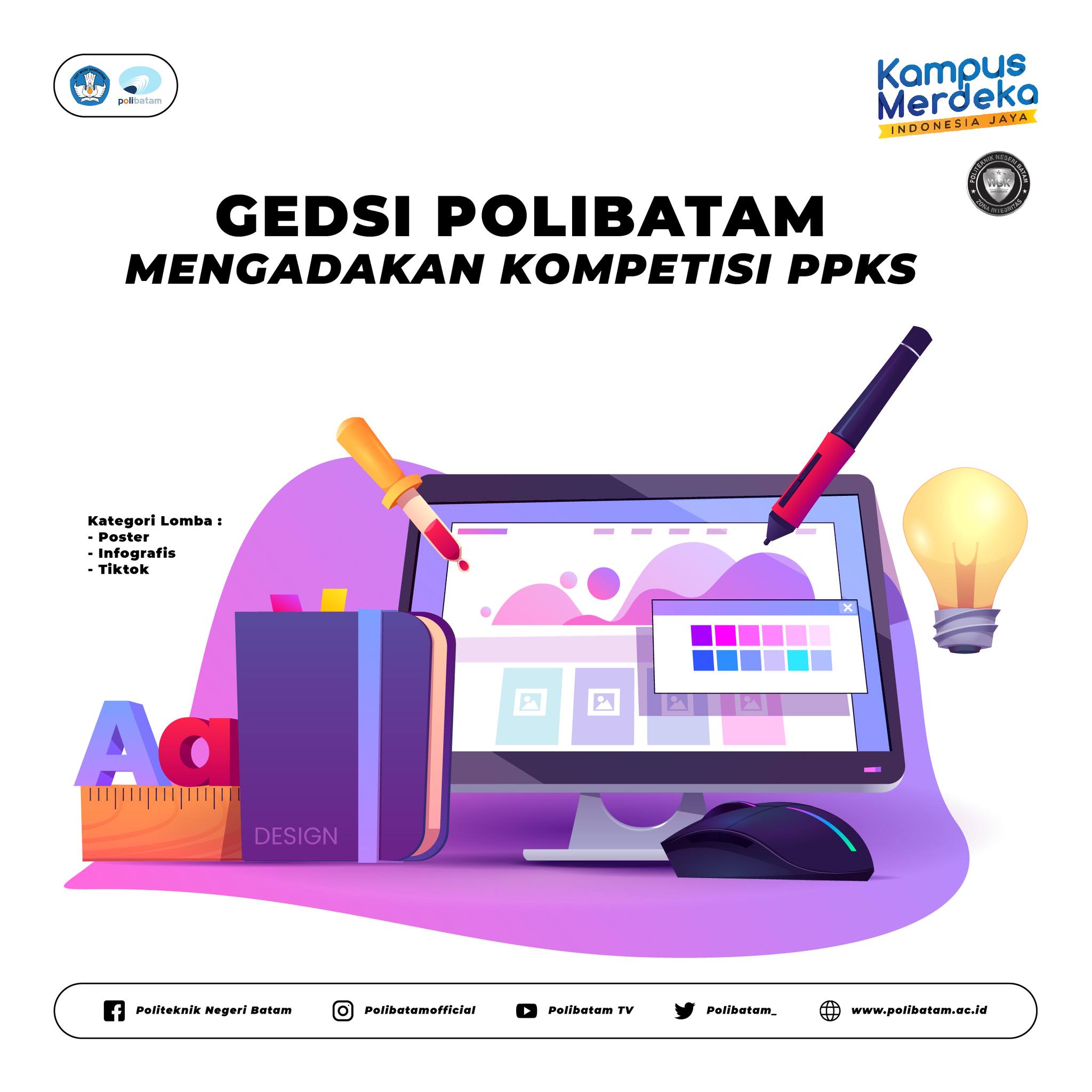 INFO-Hai #PolibatamFriends,
Warmest greetings to beloved Polibatam students,
Polibatam GEDSI (Gender Equality, Disability, and Social Inclusion) invites all Polibatam students to enliven the PPKS competition "STOP VIOLENCE AND HARASSMENT ON CAMPUS".
There are 3 (three) competition categories: POSTER, INFOGRAPHIC, AND TIKTOK VIDEO. Each competition category can be followed individually or in groups of up to 3 people. The winner with the best work and the highest number of likes will receive cash prizes and certificates.
Register and submit your work to the following link: bit.ly/Submit-Karya
What are you waiting for? Come on, let's enliven & prepare your best work! Share this info with all your friends!
Contact Person:
Pak Fajri – 0895-3765-22751 (Poster)
Pak Allif – 0819-9080-1251 (Tik Tok Video)
Pak Ade – 0822-8572-3274 (Infografis)
Pak Winanda – 0822-2731-9712 (Infografis)
Bu Fani – 0813-7470-6855 (Poster)
Bu Alfonsa – 0813-2778-0733 (Tik Tok Video)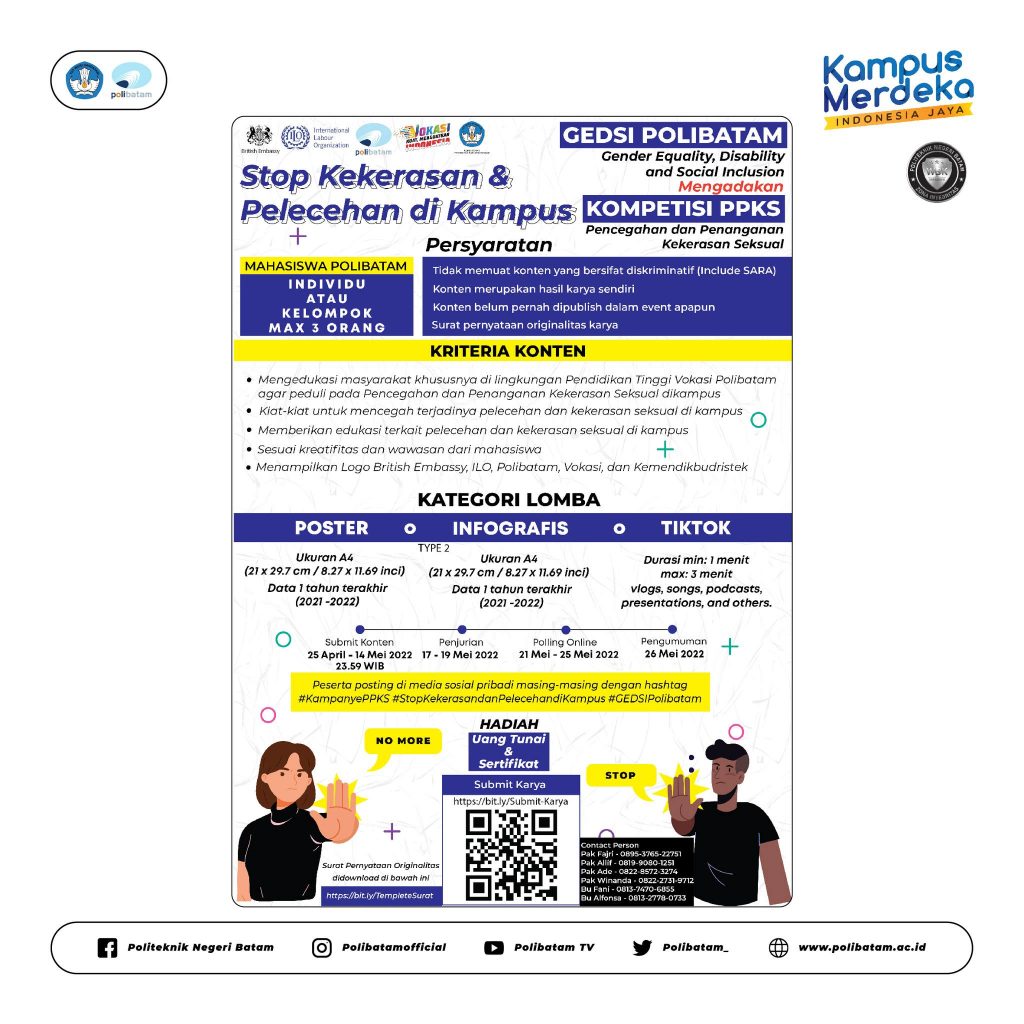 #Polibatam #PPKS