Polibatam Received a Visit from the Conceive Design Implement Operate (CDIO) Team from Singapore Polytechnic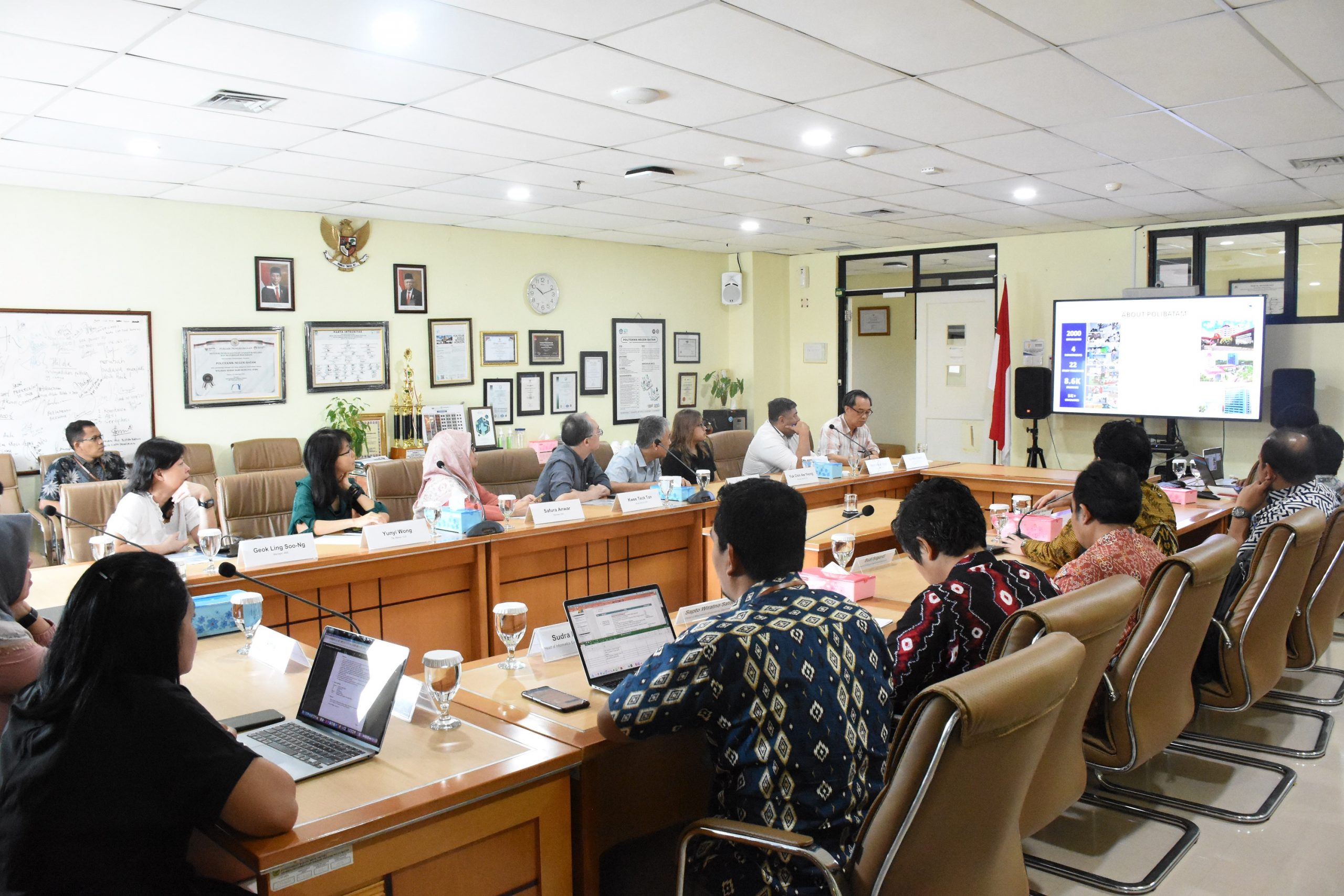 POLIBATAM-Batam State Polytechnic Campus has implemented Conceive Design Implement Operate (CDIO) and received three awards in the 2023 Kemendikbudristek independent learning event. On Tuesday, June 6, 2023, Polibatam received a visit from the CDIO team from Singapore Polytechnic.
On this occasion, Deputy Director 1 of Polibatam (Ahmad Riyad Firdaus) said, "Welcome to the Polibatam campus, the CDIO team from Singapore Polytechnic. Polibatam wants to learn about CDIO to ensure that the implementation of CDIO at Polibatam is running properly and correctly." Then the Co-Leader of CDIO Asia Region, Singapore Polytechnic, Sin Moh Cheah, said, "We hope to invite a few more members to visit Polibatam. We have a lot in common in the implementation of the program. Even though different countries, places, and systems create different curriculum implementation challenges."
In the meeting, it is expected that the two campuses can learn from each other and look for opportunities for cooperation. Singapore Polytechnic SP is also open to being able to join in the activities held at Polibatam. Apart from the discussion session, this activity also included a campus tour session and saw directly various campus facilities and project-based learning processes at the Polibatam campus.
Greetings Polibatam.
#Polibatam #SingaporePolytechnic #CDIO