Polibatam Elucidates PBL in front of the Delegation of Republic Polytechnic Singapore, Batam City Education Office, and Vocational Schools in Batam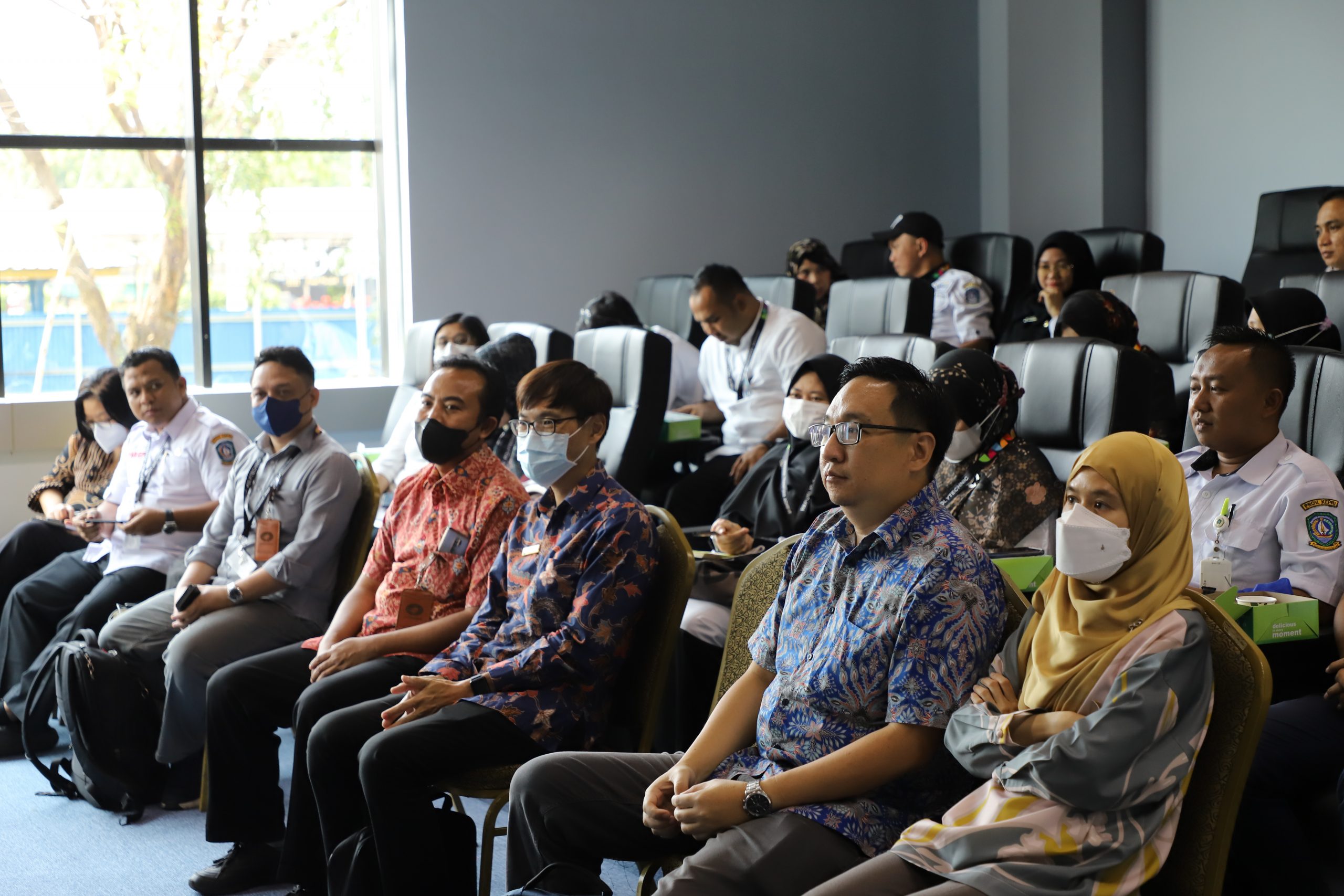 NEWS-Politeknik Negeri Batam (Polibatam) is now a reference for learning with the concept of Project Base Learning (PBL). On Wednesday, 28 September 2022, at Polibatam Technopreneur Center Building, Polibatam received a visit from delegates from Republic Polytechnic Singapore (RPS), Batam City Education Office, and 30 vocational schools in Batam.
Syarif Hidayatullah, a representative from the Education office, thanked the Director of Politeknik Negeri Batam for giving the opportunity to 30 vocational high schools in Batam together with the Education Office and Republic Polytechnic Singapore to visit Polibatam. "RPS also thanked Polibatam for giving the opportunity to visit. Likewise, RPS provides an opportunity for Polibatam to visit RPS to see PBL and the RPS environment," said Jason.
Riwinoto, S.T., M.T., made a presentation on the PBL process that has been implemented at Polibatam and has produced products that are beneficial to the industry and the Batam citizen. 30 participating educators from SMK in Batam were very interested in the PBL concept that can be applied in vocational high schools.
It was agreed that in the future, RPS will cooperate with the Batam City Education Office for the implementation of a workshop on the development of informatics design, marine culture, and agriculture.
After the presentation, it was continued with a campus tour to see the kinds of facilities and atmosphere of PBL learning at the Polibatam Technopreneur Center.
#Polibatam #RPS #Vocation #PBL