Polibatam Becomes One of 17 Universities Implementing Student Entrepreneurship Programs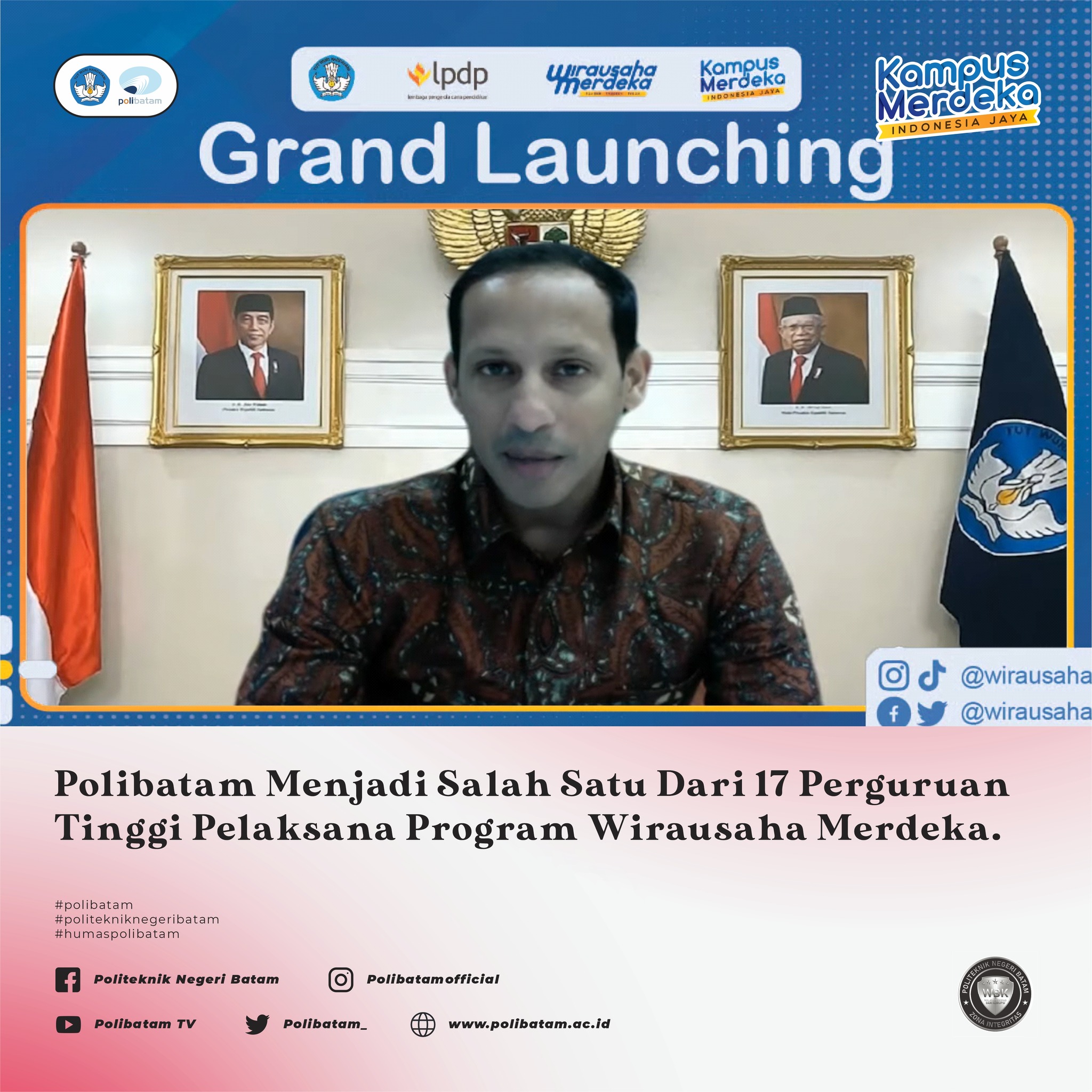 NEWS-Finally the long-awaited has been realized, a special Freedom of Learning – Independent Campus or merdeka belajar kampus merdeka (MBKM) Program for you aspiring Young Entrepreneurs!
The purpose of this program is to ignite the interest and enthusiasm of students in entrepreneurship, to increase students' employability, and to help increase the capacity and quality of university graduates. Still confused whether it's an independent entrepreneur? Please visit this link: https://www.wirausahamerdeka.id/
Polibatam is one of 17 universities selected to enact the Independent entrepreneurship program, with a total of 3,100 vacancies available for vocational students. The grand launching event was attended by Nadiem Makarin as Mendikbudristek; Kiki Yuliati as Director General of Vocational Education; Nizam as the acting Director General of Higher Education, Research and Technology; Wachyu Hari Haji as the Head of 2022 Entrepreneurship Program; and Polibatam also had the opportunity for sharing as a resource person, i.e., Shinta Wahyu Hati from one of the program development teams that Polibatam will carry out.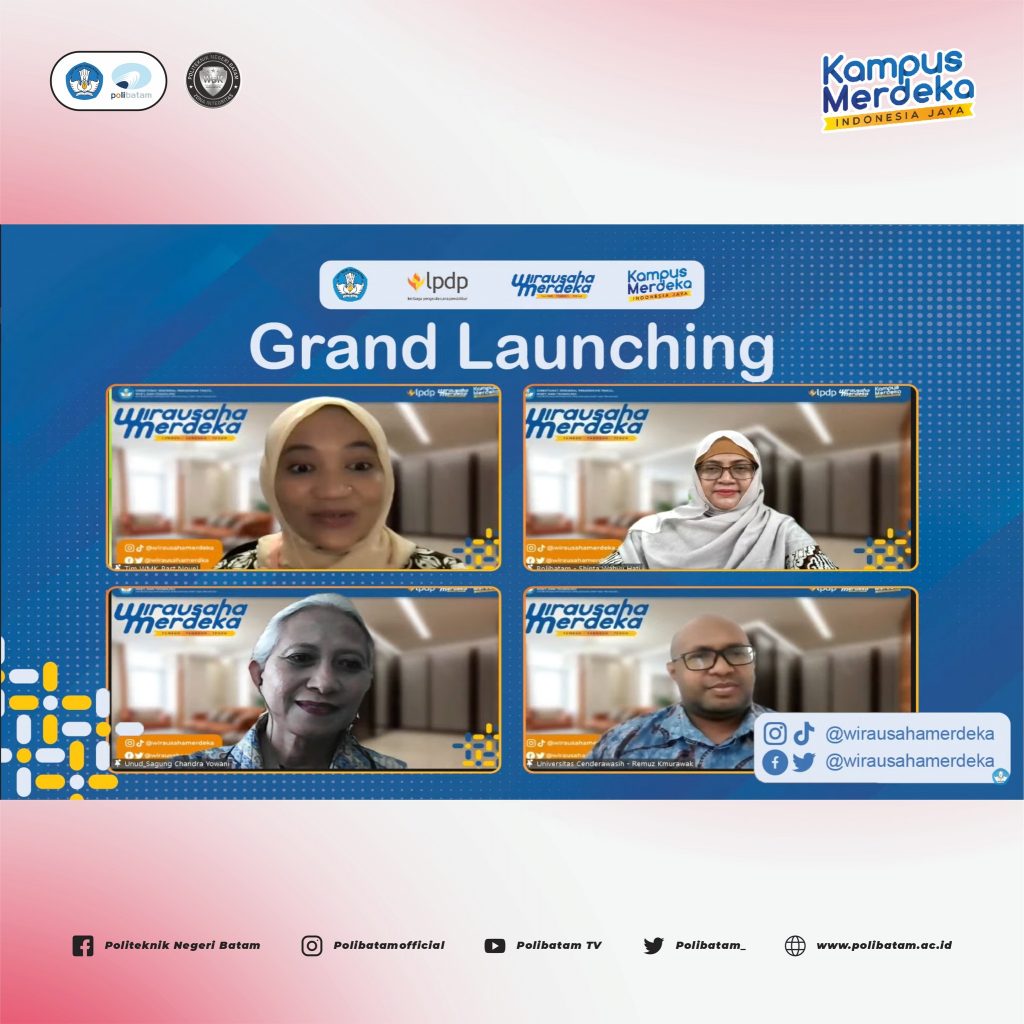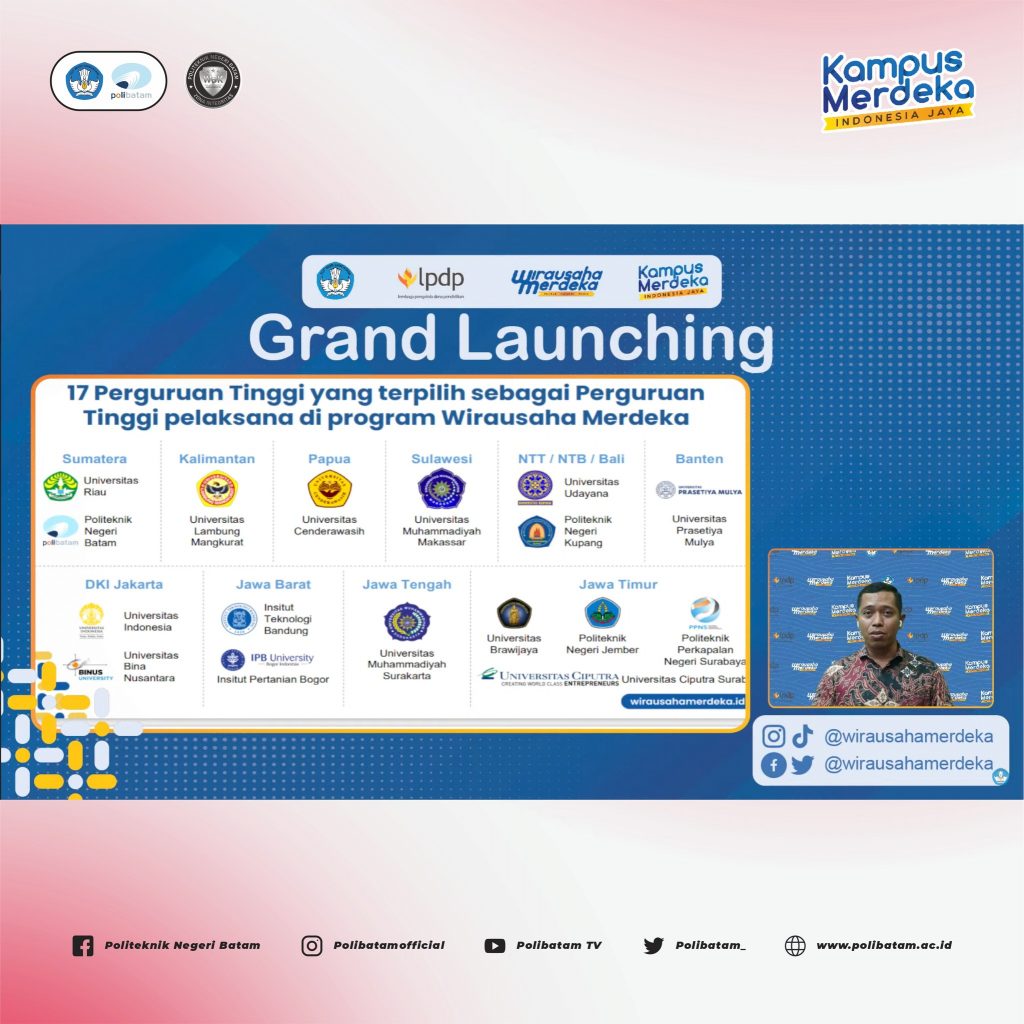 Come on! Join the independent entrepreneur or wirausaha merdeka (WMK) Polibatam!
And don't forget to share this independent entrepreneur info with your friends and also follow @wirausahamerdeka
GreetingsPolibatam…
#Polibatam #MBKM #WMK #Entrepreneur #Vocation #PBLCampus