Polibatam Achieved Top 3 Best Indonesia Halal Industry Award (IHYA) 2022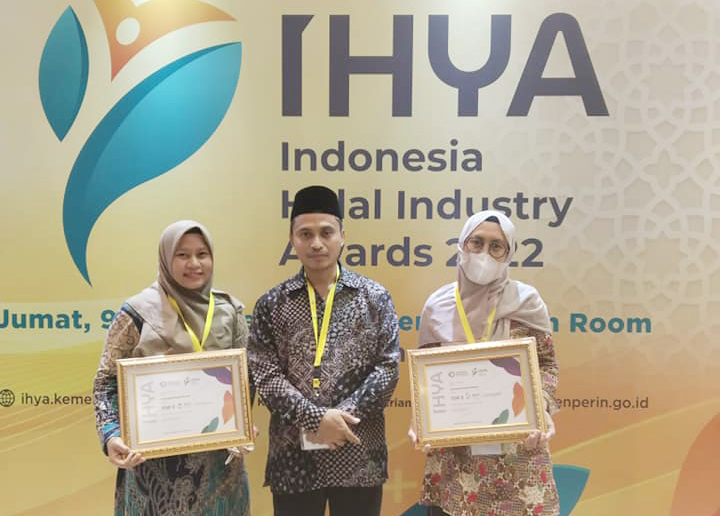 POLIBATAM-Politeknik Negeri Batam (Polibatam) Campus achieved an award as the TOP 3 Best in the IHYA (Indonesia Halal Industry Award) 2022 Program which was held by the Ministry of Industry of the Republic of Indonesia (Kemenperin RI) on Friday 9 December 2022.
IHYA is a form of government appreciation to individuals and national industry players who play an active role in the development of the National Halal Industry. The Indonesia Halal Industry Awards are held every year and are given by the Vice President of the Republic of Indonesia.
The two categories achieved were best academic social impact initiative and academic achievement on halal innovation. Polibatam's endeavor is to continue to participate in strengthening the halal ecosystem in Indonesia. The award was received directly by Deputy Director 3 Polibatam, Dr. Muhammad Zaenuddin, and was accompanied by the Polibatam Halal Study Center team.
"Thank you to colleagues from the Polibatam Center for Halal Studies/Pusat Kajian Halal (PKH), I hope you will continue to spread kindness and benefits," said Zaen.
The entire Polibatam campus academics wish congratulations and success always for the Polibatam Center for Halal Studies (PKH).
Greetings Polibatam…
#Polibatam #PKH #IHYA