Only Politeknik Negeri Batam Has Manufacturing Electronics Engineering Study Program, Director: 'The Only One in Indonesia'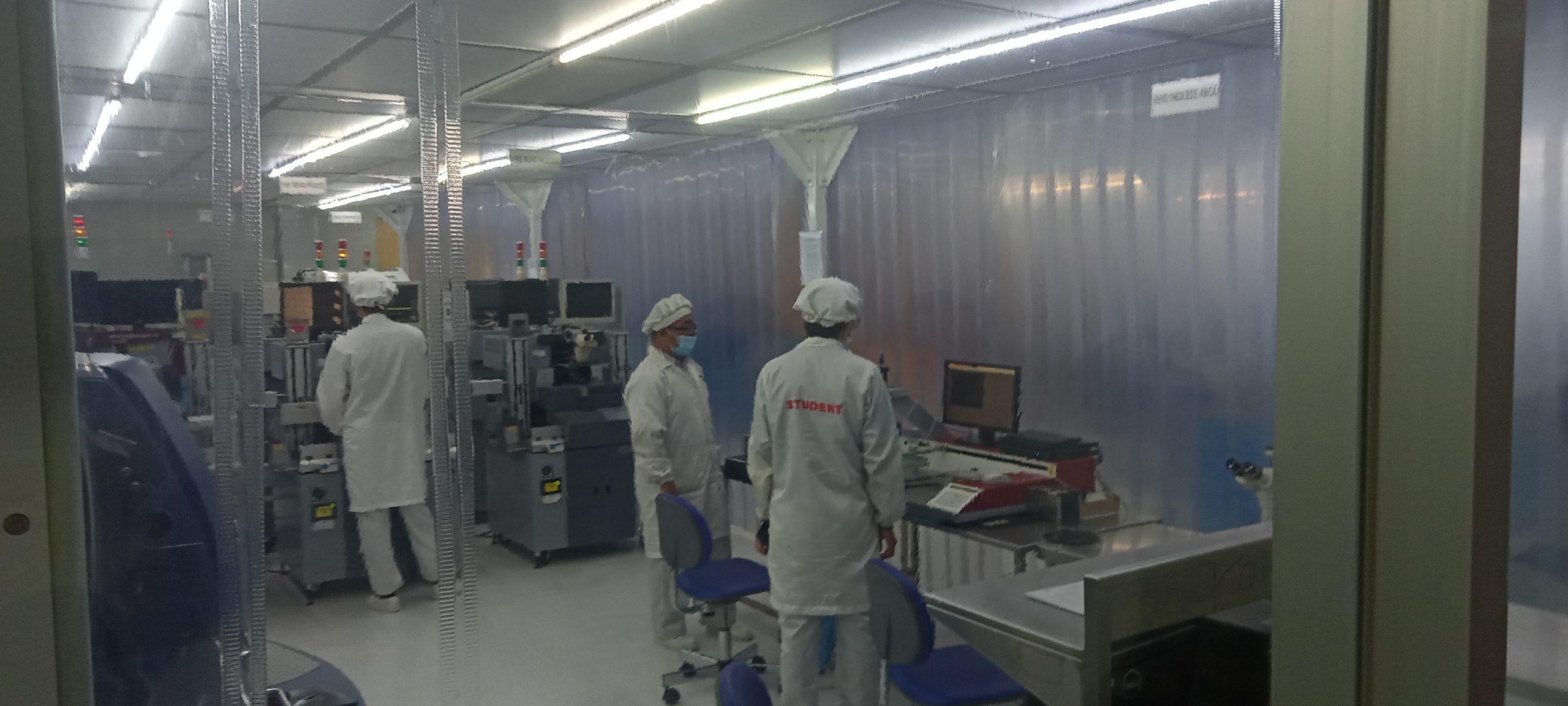 satukata.id – Politeknik Negeri Batam (Polibatam) now has a Study Program in manufacturing electronics or chip manufacturing. This Study Program is the only one in Indonesia to manufacture chip components for all electronic goods, including electric cars.
"We have a Manufacturing Electronics Engineering Study Program. This Study Program is the only one in Indonesia that is only available at Politeknik Negeri Batam" said the Director of Politeknik Negeri Batam, Uuf Bragjawidagda, on Monday, September 26, 2022, while accompanying the media crews on the Politeknik Negeri Batam Tour.
Chips are used for all electronic components that exist today, such as mobile phones, washing machines, refrigerators, computers, satellites, and even an electric car unit that uses up to 2000 chips. "As long as we're still moving, that's where chips are, and Indonesia is a big market. Are we only going to be a market, or are we also playing to produce chips," he said.
One of the purposes of the existence of the Manufacturing Electronics Study Program at Politeknik Negeri Batam is because Batam is one of the industrial areas in Indonesia. Thus, several companies have collaborated to manufacture chips. "We are grateful that Batam is an industrial area, several companies such as Infinio Excellita and others have ordered chips from us. Therefore, we prepare human resources (HR)," said Uuf.
In fact, said Uuf, some of the students from the Manufacturing Electronics Engineering Study Program have had internships abroad in Hungary. Currently, the Study Program is very promising for the workforce in the future. "Some of our students have internships in Hungary and they even get facilities, including allowance," he said.
In addition to Manufacturing Electronics Engineering, Politeknik Negeri Batam also has other study programs that certainly support the industries in Batam, such as Aircraft Maintenance, Animation, Robotics, and so on. "Indeed we are lucky, the industries in Batam are very complete. This means that every student who has graduated from here, can immediately work according to his major, "he said.
"For aircraft maintenance, we have hangar and planes, our animation has also produced animated cartoons. For Robotics, we also often participate in contests and have won and now our students are preparing to take part in the competition again. And there are many other excellent fields," he explained.
To improve students' abilities, Polibatam provides different learning patterns. That is, everything is student-centered and they should be more active. "Only in the first semester do we give them lessons in class, then they work more on their projects. Like one of the companies in Batam, Sumitomo, for instance, students are working on their projects," said Uuf.
Source: Satu Kata