Interested in Polibatam PBL, PT. Panasonic Industrial Devices Batam initiated a collaboration with Polibatam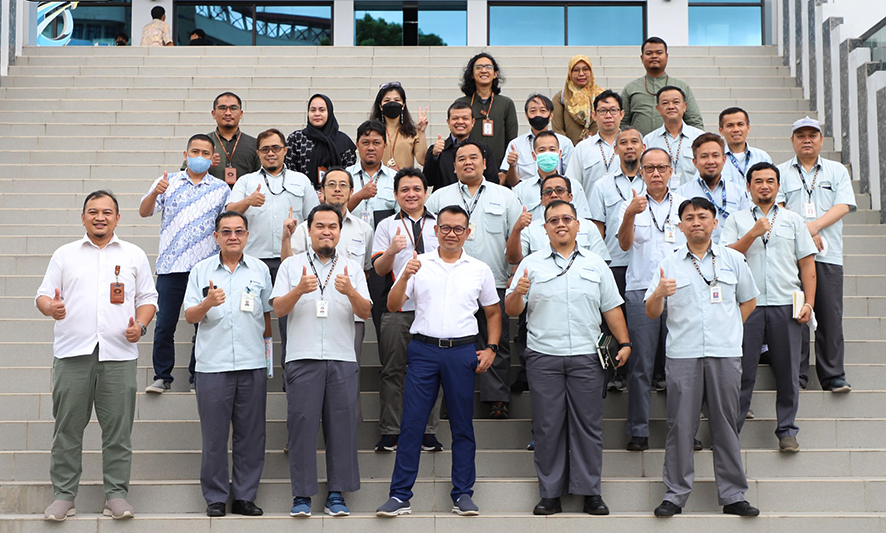 POLIBATAM-Politeknik Negeri Batam is no stranger to the Project/Problem/Product Based Learning (PBL) learning method with industrial partners in Indonesia, especially in Batam City. With this method, Polibatam can be more intimate with the industry. For instance, students get working experiences on projects and product presentations with Industrial Partners directly.
On Monday, 15 May 2023, Polibatam was visited by a neighbouring industry, PT. Panasonic Industrial Devices Batam to discuss the implementation of PBL and initiate cooperation. PT Panasonic offers at least 12 project proposals to Polibatam, including Employee status, Meal tracking, Manufacturing Utilities Training, Material expired alerts, Phone charging stations for employees, AI for AR and VR (Smart Factory Marketing Office), Drones for warehouses, Packing parts number update, Planning delay (IT), and Human tracking without SIMCARD.
Apart from the several projects offered, Polibatam is currently a centre for Basic Energy Conversion Training for PT. Panasonic, where Polibatam becomes a mentor in training. During this visit, PT Panasonic was represented by General Manager (Hamonangan Nasution) and several other staff, while Polibatam representatives were Muslim Ansori, Agus Fathulloh and Hendawan Soebhakti. PT Panasonic representatives were also invited to tour the Robot Laboratory (BRAIL) to see several projects and the results of the PBL learning method.
"Usually, when we carry out Energy Conversion training, we must bring in a mentor from Jakarta. This time, we are very interested because Polibatam already has a mentor in Energy Conversion. Apart from that, we are very interested in providing several projects and want to collaborate with Polibatam, which can increase productivity on both sides," said Hamonangan.
#Polibatam #PBL #Vocation #Panasonic