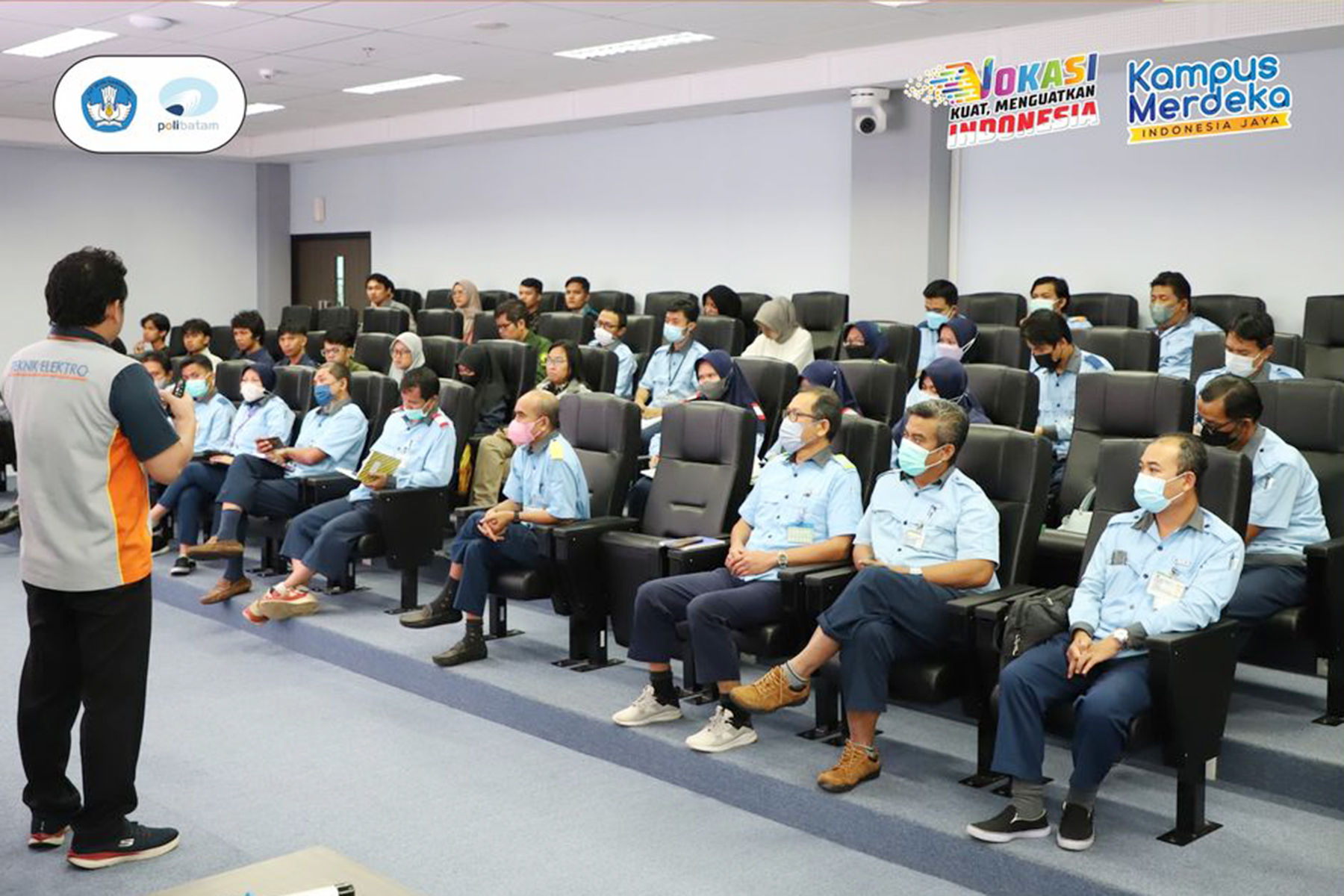 POLIBATAM-On the 3rd day, Polibatam was visited by Industrial Partners from PT Sumitomo Wiring Systems Batam. The event began with an explanation from the Vice Chairperson of Shilau, Hendawan Soebhakti, about the CDIO learning method as the basis for Conceiving Weeks.
Conceiving is intended to identify together, especially this time with PT Sumitomo Wiring Systems Batam, regarding the main features of the product to be produced by students. This agenda was attended by 10 representatives from PT Sumitomo, project management lecturers, and Polibatam students who would have direct contact with related projects.
"It is hoped that with more developed learning methods by implementing CDIO, and having provided 21 Projects to Polibatam Students, we can produce products that are very satisfying to industrial partners here, especially PT Sumitomo Wiring Systems Batam," said Hendawan.
Sumarno as GM of Human Resources of PT Sumitomo said "hopefully with this brainstorming session, there will be more matches and clicks with us. Also, I hope it will continue and develop even better because innovation, needs, and desires will definitely not stop.
Greetings Polibatam.
#Polibatam #Sumitomo #CDIO #PBL #ConceivingWeek